The added value of ELOFICASH, your collection software
ELOFICASH is a collaborative debt collection software that allows the whole company to become an actor in the debt collection process. Everyone is involved and can collaborate thanks to a multi-support compatibility (tablet, smartphone, computer) and the integration of a Chatter. ELOFICASH takes its place at the heart of your organization and becomes a real communication medium in real time.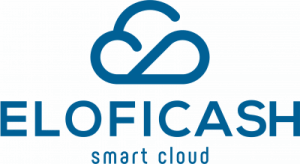 ELOFICASH collection software features
The objective of ELOFICASH is to improve the financial management of the customer account. The functionalities of the ELOFICASH collection software are therefore based on the following main axes:
An efficient management of contacts,
A follow-up of outstanding amounts and efficient invoices,
Fluid solutions for communication and collaboration in real time,
Configurable workflows,
Risk and credit insurance management,
Customizable dashboards and monitoring.
ELOFICASH collection software technology
The ELOFICASH collection software is available in SaaS mode and is therefore easily deployed via a web interface. Based on a SQL Server database, ELOFICASH provides its users with the latest IT technologies essential to business management such as Talend ETL to integrate data, decision analysis cubes, and web service connectors for financial data imports.
The ELOFICASH business model
ELOFICASH is available in different acquisition models depending on your IT and/or financial strategy. These business models are flexible and reversible.
Choose the solution that suits you best to develop a cash community within your company.
The business expertise
The company COVLINE, editor of the software of collection ELOFICASH, develops software intended for the financial and commercial management of the customer's account for about fifteen years. Strong of this experience, our consultants and our project managers within Covline Services accompany our customers in the analysis of the needs and in the integration of their solutions. In addition, COVLINE, relies on both the expertise of a network of local integrator partners and on an ecosystem of business partners.