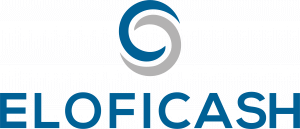 Software for collecting receivables
Logiciel de recouvrement de créances clients
Reduce your payment delays by 20% and optimize your receivables!
Eloficash debt collection software: Improve the management of your company's receivables
Programming of your reminder strategies
Automated sending and receiving of interactive e-mails. Optimize the follow-up of unpaid invoices with Eloficash.
Alert system
Prevention and management of customer risk with transversal implications for your employees.
Collection software connected to all your departments
A product that is permanently connected to your ERP and all your data, credit insurance and desktop publishing suppliers.
Litigation Facilitator
Reduce DSO-related disputes with interactive and intelligent workflows for better receivables management.
Your needs that our collection software meets
"A debt collection software that easily adapts to my organization."
"An intuitive tool that we adopt for an easier life."
"A debt collection software that easily adapts to my information system."
Eloficash collection software:
Choose a complete and efficient solution
Eloficash collection software is a collaborative software package that allows the entire company to participate in the debt collection process. All parties can collaborate thanks to the multi-media compatibility (tablets, smartphones, computers) and the integration of Chatter. The Eloficash collection software is therefore central to your organization, becoming an effective means of communication in real time.
Manage customer reminders more efficiently
Forget the old and time-consuming techniques of the Excel spreadsheet to follow and manage your reminders. The system of our Eloficash collection software will allow you to manage mass dunning, to customize dunning scenarios and to perform multiple actions per dunning level. The dunning of unpaid invoices has never been so easy and delicate.
Collection Software: Anticipate Customer Risk
Technology today allows credit managers to create knowledge observatories based on algorithms to understand in real time the payment behavior of customers. They can collect internal information via collection software, bring it to life and translate these statistics to better anticipate customer risks. This saves time and allows you to make the right decisions at the right time. Enter the new era of credit management.
Optimize your DSO with a full web collection application
The DSO, from the acronym "Days Sales Outstanding", is a performance indicator in the credit function. With Eloficash, gain more than 5 days on your DSO by automating and optimizing certain tasks, by monitoring the right KPIs… by acting on the following three points:
the payment time of your invoices,
the processing time of disputes and amicable collections,
the delay and automation of the customer collection process.
Online demo of Eloficash collection software